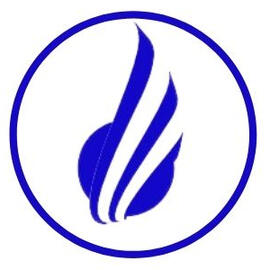 ALLPRO CONSULTANTS
---
BETTER.BUSINESS.SOLUTIONS
Company Formations and Registration
Acting as Named Secretary
Foreign Company Registration
Provision of Local Registered Office Address

Statutory Compliance and Corporate Governance
Preparations and Filing of Annual
Returns and other Statutory Returns
Maintenance of Statutory Books and Records

Meetings
Attending meetings of Members and Directors
Preparation of Resolutions and Minutes of Meeting

Company Searches
Winding up/Liquidation/Striking-off
---
Tax Planning
Providing Best Business Solutions
Tax Compliance
Filing of Tax Returns
---
Members Voluntary Winding Up/Liquidation
Section 550 Striking-Off

Preparation of All Necessary Documents for the SSM/EPF/Perkeso/LHDN and Bank Account Closure

Preparation of Management Accounts
(for companies that have no assets and liabilities)
---
CLOSURE OF COMPANY/TERMINATION OF BUSINESS

A legal entity, although it is dormant, will continue to exist if no action is taken to dissolve the company. Compounds and penalties will be imposed upon the company if the company does not perform its annual compliance such as filing its annual returns and audited financial statements.

When a company becomes dormant, and the directors do not wish to continue to incur further costs, the Section 549(a) and 550 striking-off option can be fast, straightforward, and cost-effective.

We will help you to understand the strike-off process and how it can be used to avoid unnecessary compounds. Our strike-off/winding up specialist will advise you on all rescue/closure options available.
---
SSM Official Portal - Striking-Off Process
Consultancy fees for Business Rescue/Closure Option - RM300
Solvency Test - RM300
Tax Clearance - RM300
Preparation of Management Accounts - from RM300
Striking off of Dormant Company - from RM800
Members voluntary winding up - from RM6500
PRICE LIST
Incorporation of SDN BHD - RM1599
Incorporation of Foreign Company - RM3000
Company Secretarial Fee (monthly) - RM80-100 all-inclusive
Attendance of Meetings - RM100/hour
Tax Advisory & Compliance - from RM500
Members Voluntary Winding up/Liquidation - from RM6500
Striking-off - from RM800

Other Services
ABOUT US
Allpro Consultants was set up to assist our clients by providing reasonably priced corporate secretarial, accounting, and tax services at no hidden costs.

We believe that the key to a successful business is efficiency and professionalism.

Our key management are members of the Malaysian Institute of Accountants (MIA), Chartered Institute of Management Accountants (CIMA), and MAICSA (with Practising Certificate from the SSM) with over 3 decades of experience in the industry.
---
WHY US?
Most services can be conducted online - minimal visits to our office
Quick turn-around time
Minimal paperwork
Prompt and professional service
Responsive to all inquiries
All-inclusive fees
No hidden cost